Thumbwind
Finding Fun in Michigan
It was only a matter of time. Just as the first gas stations sprung up in the early 1900s to support the young automobile industry, we hear of plans and timetables for EV charging stations for electric and hybrid vehicles being placed at strategic spots in Michigan. Including here in the Upper Thumb.
According to the Huron Daily Tribune, the Port Austin Village Council voted to accept grant funds to offset the costs of setting up EV charging stations near the old Port Austin gym. A stone's throw from the Port Austin Farmers Market and M-25.
Supposedly Port Austin was last on the list of 75 Michigan communities eligible for a funding program from the Department of Environment, Great Lakes, and Energy. The Charge Up Michigan program will bring $100,000 to help offset the cost of the charging stations. DTE will pay $110,000, and the remaining funds will hopefully come from an upcoming grant for Future Mobility and Electrification. The project's total cost for the charging center will be about $269,000.
Founded in 2009 in Oshawa, Ontario, Canada, eCAMION is taking the lead in establishing charging stations in Port Austin. Their primary product is called Jule, eCAMION'S Electric Vehicle Fast-Charger. Using a nearby battery stack to condition and step up power available from power companies like DTE without bringing in new infrastructure.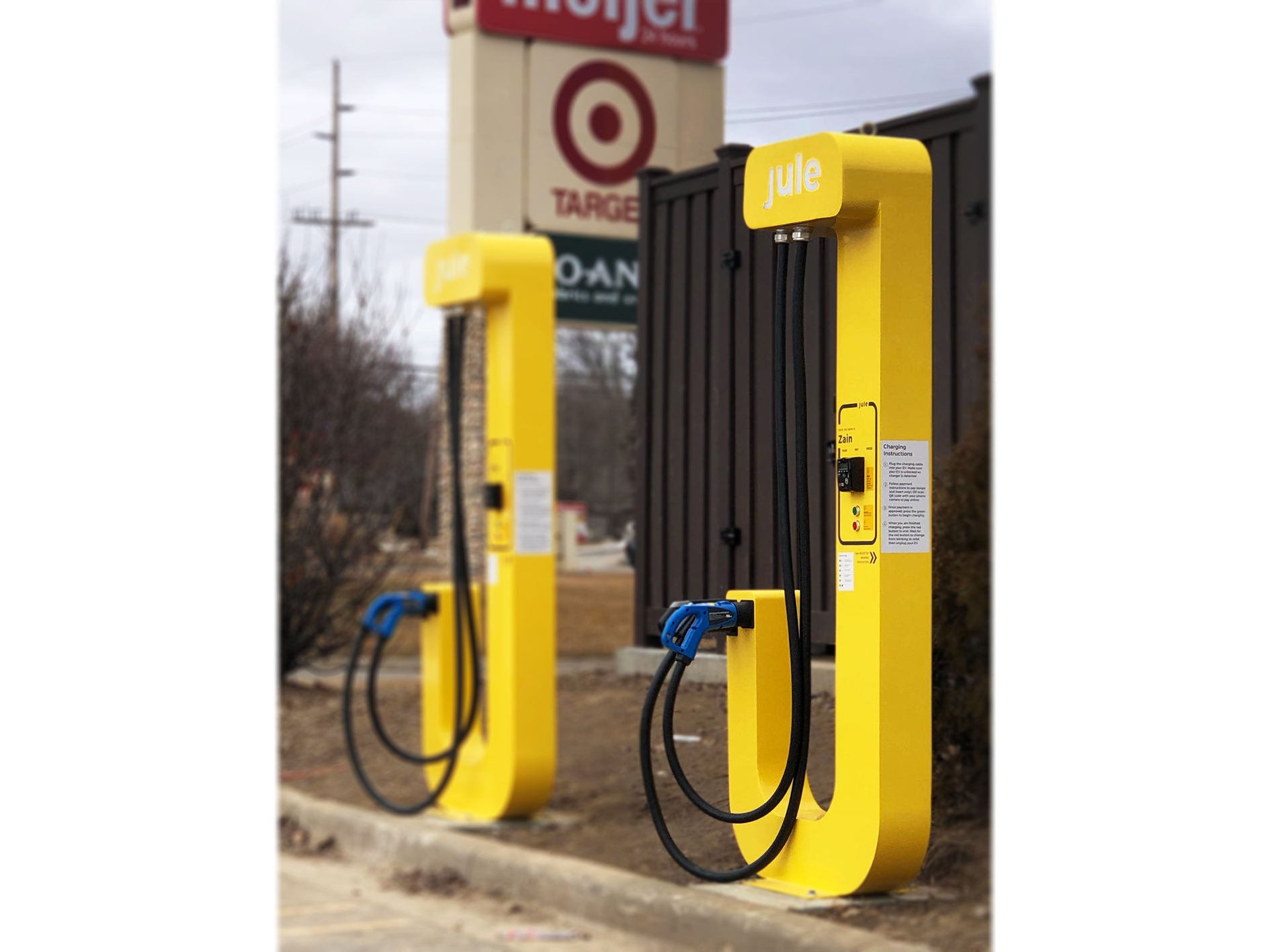 Jule offers a button or touchscreen control that takes debit or credit cards. No membership is needed. The charging station gets drivers back on the road by charging in thirty minutes fully. Since the EV charging station is near the center of Port Austin, you can shop at the IGA or get a donut at Murphy's Bakery, and your fully charged vehicle will be waiting for you.
Michigan Is Late to the Party on EV
Several years ago, I was at a wedding in the tiny tourist town of Brainard in northern Minnesota. Behind the Arrowwood Lodge at Brainerd Lakes stood several EV charging stations from Tesla. Today the cabin country town of Brainard and the surrounding area have over 30 charging stations. According to the HDT report, the nearest EV charging station in the Thumb stands alone in Marlette.
Open any browser and get to google.com. Type in the search query "EV charging stations." A map will show you all the Tesla, ChargePoint, and other types of nearby EV charging stations. The screenshot above shows all the charging stations currently in the Michigan Thumb region. It's a pretty sparse picture.
Michigan is estimated to have just over 700 EV charging stations active as of January 2022. Compare that to Minnesota, which claims to have over 1,171 public EV charging stations. So Michigan has some catching up to do.
More EV Charging Stations Coming (Or Are Already Here)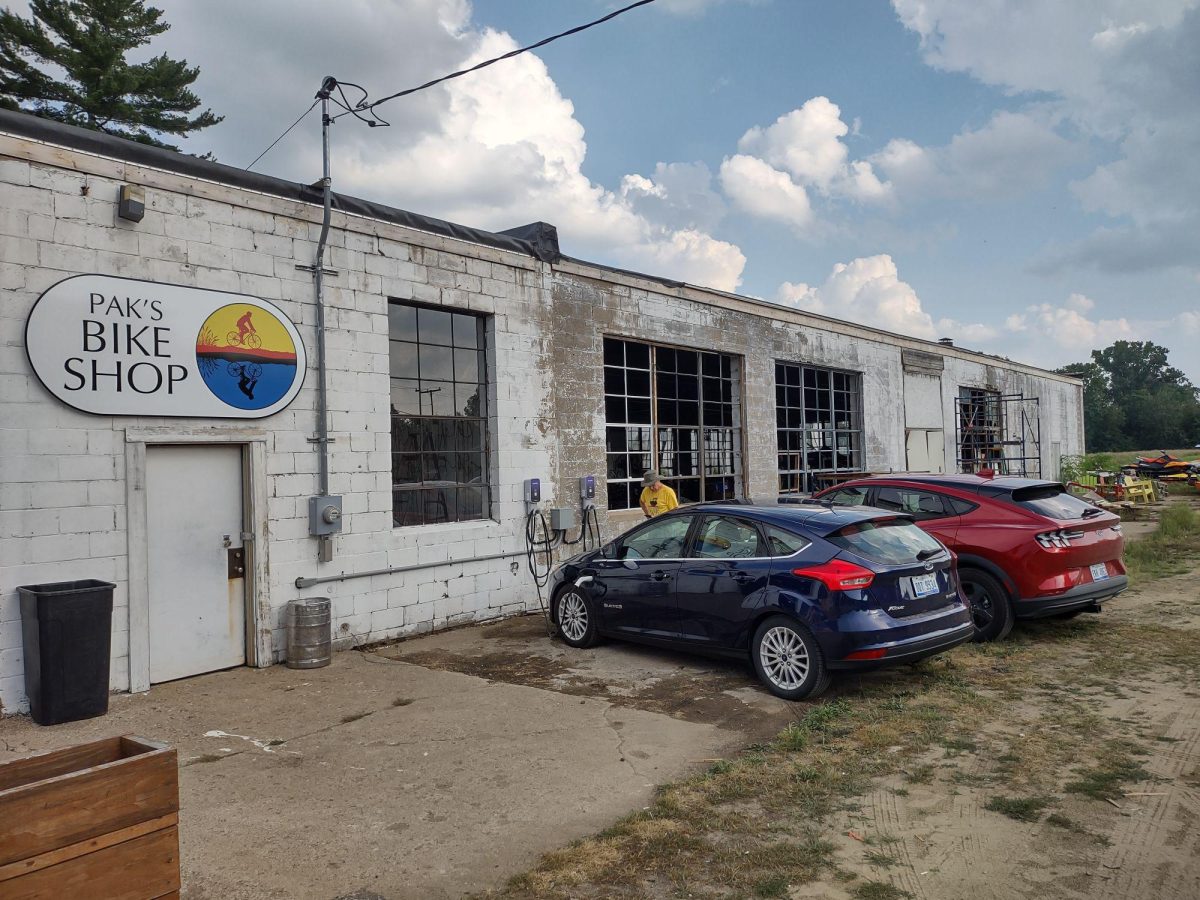 While public EV charging stations are in short supply, some local businesses have installed units for use. The mobile app called Plugshare shows two active EV charging stations already in Port Austin at PAKs Garage. There is also one in Pigeon at the Graywood Designs Studio Store, and in Bad Axe, at Flannery Chevrolet (however, Plugshare says the unit is busted). In addition, there are other EV charging units in Sandusky, Marlette, North Branch, and Imlay City.
PlugShare is a free iOS, Android, and web application that allows users to discover and rate charging stations and interact with other plug-in car drivers. In addition, PlugShare offers a global public charging map that includes stations from every major network in North America and Europe.
Big Crowds Explore Port Austin Farmers Market
11 Marvelous Hotels In Port Austin Michigan That Are Overlooked By The Big Travel Sites
Fun In Port Austin – Tip Of The Thumb
When Port Austin Made Coaster Craft Scooters & Flying Scot Bikes
Subscribe, and we will send you an update only once a month.
Opt in to receive news and updates.
You have successfully joined our subscriber list.
Images on this page may contain affiliate links in which we may receive a commission. See our affiliate disclosure for details.