Delhi News Today Highlights: Amid a dip in Covid-19 cases in the national capital, schools in Delhi will reopen in a phased manner beginning September 1 for classes 9 to 12. Colleges, universities and coaching institutions will also reopen from September 1, Deputy CM Manish Sisodia informed. Educational institutes in the city had closed on April 9 as the second wave of Covid-19 led to a surge in cases, eventually prompting the authorities to impose a stringent lockdown.
Delhi on Thursday recorded 45 fresh Covid cases and again reported zero fatalities— the sixteenth time since the second wave hit the capital. On Wednesday, the city saw 35 cases and 1 death. According to the data provided by the government, the positivity rate stood at 0.06 percent. CM Arvind Kejriwal, despite the continuous drop in cases, has waved a red flag on the anticipated third wave, adding that the government is on "war-footing" to fight it.
In another development, after six people died of a viral fever in Mathura, the Noida administration sent an alert on the possible spread of the viral fever. The health department has asked ASHA workers and other health workers to inform higher medical authorities of any such cases for timely treatment.
Meanwhile, on Wednesday, Delhi vaccinated over 98,000 people. The fresh stock that came in on Thursday will last for another three days. The total tally of vaccinated people in the capital stands at 1,46,20,342, which has 55,07,580 people with both shots.
On Thursday morning, Delhi was left with a stock of 6,53,940 vaccines, of which 5,29,140 were Covishield and 1,24,800 were Covaxin, according to the government data.
The India Meteorological Department (IMD) said the city is expected to witness light rainfall from Sunday onwards. The skies will be partly cloudy today and tomorrow, with the maximum temperature likely to touch 36 degrees Celsius.
One set of schools which are concerned about the announcement of schools re-opening are doubling up as Covid vaccination centres. Earlier this month, students of classes X to XII were permitted to visit schools for limited activities alongside vaccination – which these schools said was already a struggle.
There are currently 915 Delhi government-run vaccination centres, of which many are running from government schools.
For example, in a girls' school in East Delhi with five vaccination sites, teachers have been concerned about the safety of their students. Read More
Schools in Delhi can now re-open from September 1 for students of class IX to XII. This is set to be the biggest phase of school-reopening since they first closed in the nascent stages of the pandemic in March 2020.
Before this, schools had re-opened for exam-related activities for classes X and XII students in January and classes IX and XI in February, but all offline activities completely stopped again on April 9 with the start of the second COVID wave. Read More
Delhi Airport has seen a gradual growth in passenger numbers in line with the recovery in air travel demand, as around 90,000 passengers travelled per day through the facility during the first 10 days of this month, according to a White Paper by GMR.

This is five times more than the mid-May passenger volumes when Delhi Airport handled around 18,000 travellers per day. The number by the end of June 2021 increased to about 62,000 passengers per day, the White Paper released on Friday said.

According to GMR, with the improvement in COVID situation and the high level of vaccinations being achieved, domestic traffic is expected to reach pre-COVID level by the end of FY23. However, given the situation, international traffic could attain pre-COVID levels only by FY24.

In July, the airport handled around 2.29 million passengers, which is 60 per cent less than the 5.80 million passengers handled in the same month in 2019. Similarly, air traffic movements in July were also 45 per cent less at 20,800 compared to 37,700 services operated in July 2019, as per the White Paper. (PTI)
Schools in Delhi will reopen in a phased manner from September 1, according to an official who attended a meeting of the Delhi Disaster Management Authority (DDMA) on Friday.
The official said that classes 9 to 12 will start on September 1 while classes 6 to 8 will resume on September 8. Deputy Chief Minister Manish Sisodia will address a press conference on the decision at 4 pm today. Read More
The 40th Board meeting of the National Capital Region Planning Board (NCPRB) is scheduled to be held under the Chairmanship of union Minister of Housing and Urban Affairs on August 31. Haryana chief minister Manohar Lal Khattar, Chief Secretary Vijai Vardhan and other senior officials shall be part of the meeting.
"One of the agenda items relate to "consideration and approval" of Draft Regional Plan 2041 of NCR for inviting objections/ suggestions from public", a letter issued by Haryana chief secretary to various departments of the state government mentioned. Read more
The Delhi High Court on Friday declined to grant interim protection from arrest to Hindu Raksha Dal president Pinky Chaudhary, who is under investigation for his alleged role in the Jantar Mantar inflammatory sloganeering case.
The court also issued a notice to the Delhi Police on Chaudhary's anticipatory bail plea and asked them to file a status report. The court listed the bail application for hearing on September 13. Read more
The Gautam Buddh Nagar administration on Thursday issued an alert on the possible spread of the viral fever. The health department instructed ASHA and other health workers to take note of people suffering from viral fever in their area and inform higher medical authorities for timely treatment. Read more
Delhi High Court Friday issued notice to the Centre and the Lieutenant Governor of Delhi on a petition filed by the AAP government against LG's decision to appoint Delhi Police's chosen advocates as special public prosecutors (SPPs) to conduct the cases connected to Northeast Delhi riots and farmers' agitation.
The division bench of Chief Justice D N Patel and Justice Jyoti Singh listed the case for hearing on October 21. Senior Advocate Abhishek Manu Singhvi represented the Delhi government in its petition filed through advocate Shadan Farasat. Read more
The Delhi Disaster Management Authority to meet at 2 pm. Top officials including Chief Minister Arvind Kejriwal, Lt Governor Anil Baijal, AIIMS director Dr Randeep Guleria, NITI Aayog member (health) VK Paul likely to attend the meeting where discussions will be held on reopening of schools and colleges in the national capital
Inquiry into a video purportedly showing brothers Rahul Kala and Naveen Bali, associates of jailed gangster Neeraj Bawana, enjoying liquor and snacks inside a police lock-up has so far found that it was not shot in Mandoli Jail, where the men were lodged until August 5, before being taken to the Special Cell's Lodhi Road office in connection with another case.
The men returned to the jail on August 10. DG (Delhi Prisons) Sandeep Goel said Thursday, "We looked into the matter and it seems the video is not from our jails."
The Indian Express has learnt that an inquiry was initiated into whether the video was shot in the Lodhi Road office, and the report has been submitted to the police headquarters. Read more
Actor Sonu Sood, who met Delhi Chief Minister Arvind Kejriwal at his official residence on Friday, was announced the brand ambassador of the state government's mentorship programme for school students.
After the meeting, Sood told reporters that "as of now, we have not discussed anything political". The actor, who received widespread acclaim for his charitable interventions during the Covid-19 lockdowns, belongs to Punjab which is headed to the polls.
Deputy Chief Minister Manish Sisodia, AAP's Punjab co-incharge Raghav Chadha and Chandigarh-based entrepreneur Karan Gilhotra were also present during the meeting. Read more
Delhi government has approached Delhi High Court against Lieutenant Governor's decision to appoint Delhi Police's chosen advocates as special public prosecutors to conduct the cases connected to Northeast Delhi riots and farmers' agitation.
A 65-year-old man was robbed by two men early on Thursday while returning home in Northwest Delhi's Jahangirpuri area. The incident that was caught on a CCTV camera shows the two men coming from behind, choking the man and fleeing with his bag.
An FIR has been registered, but no arrests have been made yet.
Police said the incident took place at around 3.30 am when the victim, Ram Niwas, was returning home. "When he was entering the street that leads to his house, two men came from behind and choked him. One of them snatched his bag," a senior police officer said. Read more
A dry spell over Delhi is likely to persist with no rainfall on Friday and Saturday, the India Meteorological Department (IMD) has said.
Partly cloudy skies and a maximum temperature of 36 degrees Celsius are likely on Friday, said IMD. While the minimum temperature is likely to be 25 degrees Celsius. Relative humidity at 8.30 am on Friday was 68 per cent.
There is a possibility of rainfall from August 29 to September 2, according to the IMD's seven-day forecast. Light rainfall is on the cards from August 29 to August 31. Thunderstorms are likely on September 1 and 2. Read more
"Nothing political.. We discussed nothing related to politics," says actor @SonuSood after meeting AAP's @ArvindKejriwal and being declared as brand ambassador of Delhi Govt's Mentor Programme for school children. Sood belongs to Moga of Punjab @iepunjab @IndianExpress— Divya Goyal (@divya5521) August 27, 2021
Directing various websites including YouTube to take down and stop uploading certain explicit video clips and audio clips of a Bengali actor, the Delhi High Court has said that her right to privacy is to be protected, especially when it is her person that is being exhibited and that too against her will.
"In view of the fact that the plaintiff is entitled 'to be left alone' and 'to be forgotten', she is entitled to protection from invasion of her privacy by strangers and anonymous callers on account of such publication/streaming/transmission of the suit videos by the defendants," said Justice Asha Menon in an interim order passed on Monday. Read more
After coming under fire for removing two Dalit authors and renowned writer Mahasweta Devi from the English syllabus, Delhi University (DU) Registrar Vikas Gupta Thursday said the criticism was "misplaced and unfounded", and that the syllabus was "inclusive" in nature.
In a statement, Gupta also said literary texts being taught as part of the syllabus should not have content that "hurt the sentiments of any individual" and that they should "portray a true picture of our society". More details here.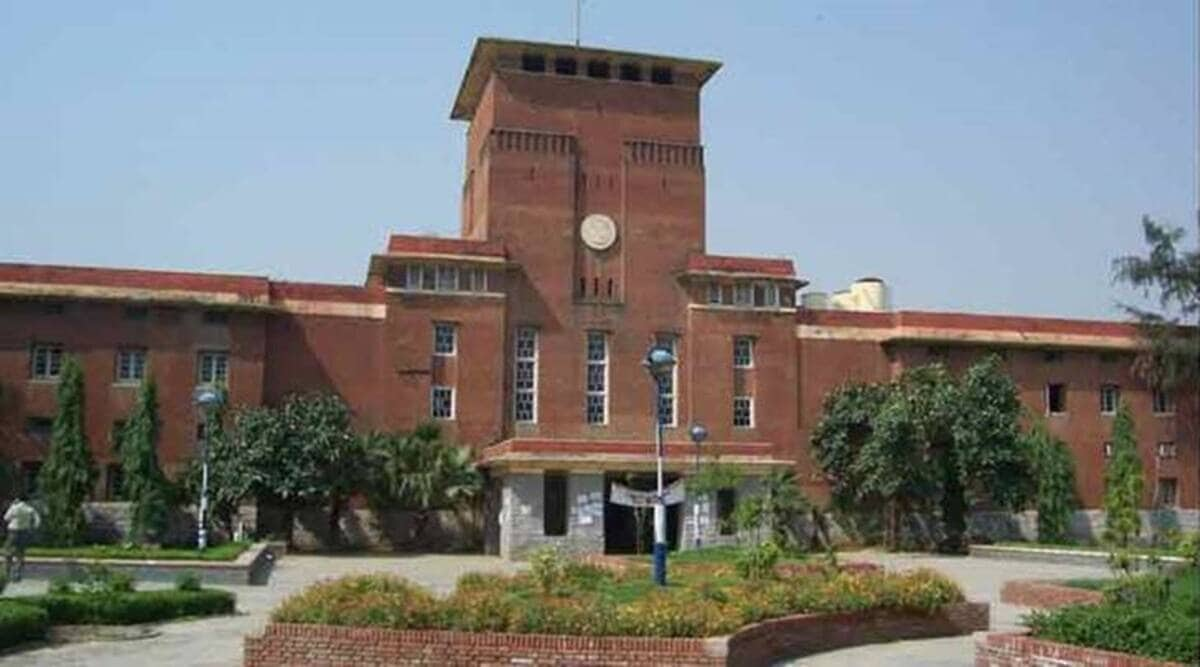 Former Congress councillor Ishrat Jahan, accused in an Unlawful Activities (Prevention) Act case in connection with Northeast Delhi riots, has through her lawyer told a special court that the prosecution was deriving "sadistic pleasure" by increasing the duration of her incarceration by arguing that her bail application was filed under the wrong provisions. Read the full report here.


The Delhi government is launching an initiative to map the usage of drugs among street children, youth, young girls and vulnerable groups, such as sex workers to encourage them to seek counselling and treatment at centres proposed to be set up at the grassroots level.
The initiative, "Suryodaya", will work at two levels — the community level led by youths who will be trained to carry out outreach activities and opening of drop-in centres at highly vulnerable spots for drug users to seek refuge. Read more
The Delhi High Court Wednesday dismissed a petition challenging the Delhi government's decision to reserve four hotels, which were linked with Rajiv Gandhi Super Specialty Hospital and Deen Dayal Upadhyay Hospital, for treatment of state employees and their family members during the second wave of the Covid-19 pandemic.
The division bench of Justice Vipin Sanghi and Justice Jasmeet Singh said government officials and officers were out on the streets to manage the situation when the pandemic was raging and if they had fallen sick and not received treatment, the entire citizenry would have suffered.
"The wheels of the administration would have come to a grinding halt without even this much of an assurance that they would receive treatment in case they contracted Covid-19 disease," said the court. Read more

53 people were killed in the riots that broke out in Northeast Delhi last February. (Express Archives)
In other news, United Against Hate founder Khalid Saifi, who is accused in an Unlawful Activities Prevention Act (UAPA) case in connection with the Northeast Delhi riots, told a Delhi court that the "prosecution needs to be reminded that the right to protest is a constitutionally recognised right".
His lawyer, senior advocate Rebecca John, had begun arguments in Saifi's bail application before Additional Sessions Judge Amitabh Rawat, who adjourned the matter for September 9.
John told the court that the "present case is nothing but a direct attack on the fundamental right of the Applicant to free speech", and that he "has been falsely implicated by the police in the present case, in order to cover up and deflect attention".
A video has come to light purportedly showing brothers Rahul Kala and Naveen Bali, associates of jailed gangster Neeraj Bawana, sitting inside a lock-up and enjoying liquor and snacks. The two were in Mandoli Jail before they were re-arrested on August 5 in connection with a separate case, and were taken on police remand by the Special Cell till August 10, before returning to jail.
Police did not confirm whether the video is from the Special Cell office or Mandoli jail.